SEARCH FASTER
Filter Products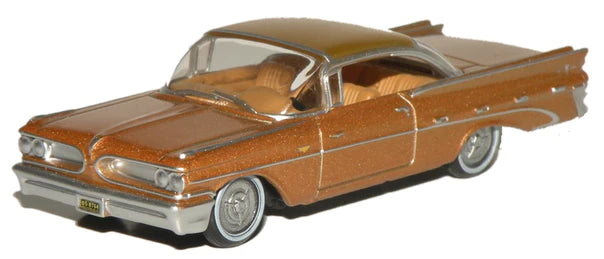 American Model Cars
If you love American cars, check out our American Model Cars. We have a wide range of American Model Cars that is perfect for any American Car enthusiast. Our American Model Cars are great for collectors and hobbyists who want to add some style to their collection. And if you're looking for scale models, we've got these too! We know that there's nothing like the feeling of holding a replica of your favourite American car in your hands and we're here to help you find it. We have a great range of different American Model Cars, whether you like Ford, Chevrolet, Dodge, or more! Enjoy browsing through our American Model Cars below.
Our American Model Cars Collection Page For Customers
We're so excited to publish our new American Model Cars collection page! Here at Oxford Diecast, we've always been a big fan of American cars. They're beautiful, they drive like a dream, and they're built to last. We love them so much that we decided to make our own diecast model cars based on some of the most iconic models ever produced in America. Our first line is all about the Ford Mustang, and we can't wait for you to see it! It's got everything you could want from an American muscle car: a sleek body, powerful engine, and iconic design that will make people stop and stare. What more could you ask for?
Diecast American Model Cars
American cars are the best. They're big and they're bold, and they love to show off their power. And what better way to celebrate these amazing machines than by collecting them in tiny replicas? Oxford Diecast supplies diecast models of American cars that are perfect for any car enthusiast. Our diecasts are made with the highest quality materials, so you can be sure you'll get a model that's as beautiful as it is durable. And we have models from some of the most iconic brands in the industry: Ford, Chevrolet, Dodge, and more!
Lot's Of Diecast American Model Cars To Choose From
We all have a soft spot for our favourite cars. That's why we've made it our mission to find the best diecast models of American cars on the market, so you can take your love of American vehicles to the next level. Whether you're looking for a classic muscle car or something more modern, we've got what you need to make your garage one-of-a-kind. If you're a fan of classic American cars, then you'll love these models! These diecast models are an excellent way to bring your favourite classic cars home with you. They're made to look just like the real thing, so they'll look great on your shelf or desk. You can choose from a variety of different models and colours, so they're sure to fit in no matter where you put them. If you have a passion for classic American cars, this is the perfect gift for yourself!
Why Not Treat Someone To Our American Model Cars
Do you know someone who would love a set of American Model Cars to add to their collection? Maybe you're looking for a way to make their birthday extra special. Maybe you want to give them something they'll see every day. Our American Model Cars are the perfect gift! They're useful and practical and often come in fun designs that will make your friend or loved one smile. And if they don't already have American Model Cars in their collection, they'll be so excited when they open the present and find this lovely gift. But what if they already have some American Model Cars? Well, then they'll be even more excited because we have such a broad collection of models, there's plenty to choose from. If you're looking for great gifts for adults, we've got exactly what you need!
American Model Cars For The Grandparents
Grandparents are the best. They've seen the world, they've lived through the years, and they love you more than anyone else in the whole world. They deserve a gift that shows how much you appreciate them. If you're looking for something that's just as cool as your grandpa, we've got some ideas for you. Our American Model Cars are an awesome way to show your grandparents how much they mean to you. Our American Model Cars collection is designed with your grandparents in mind. We have older American Classic vehicles that are made with high-quality materials to last for years to come. Oxford Diecast produces many American cars in scale model vehicle range. Feel free to browse our American Model Cars below.
Read More
Read Less
Liquid error (snippets/quick-shop line 3): include usage is not allowed in this context