SEARCH FASTER
Filter Products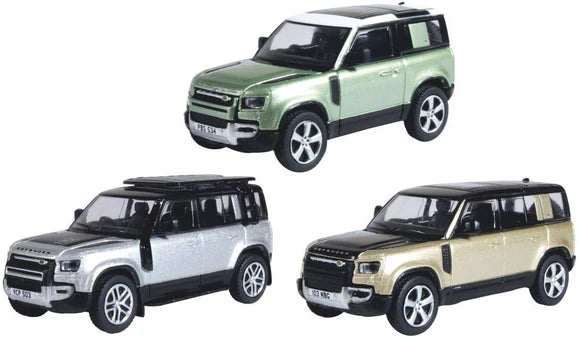 Diecast Car Sets
If you love cars, you will enjoy looking through our Diecast Car Sets. We have all kinds of diecast car sets such as Bentley, Jaguar, MG, and more! At Oxford Diecast we stock model car sets in different sizes, plus there's nothing better than holding a replica of your favourite car in your hands. Our Diecast Car Sets are always changing so make sure you check back regularly to see what's new. Enjoy browsing through our Diecast Car Sets below.
Our Class Car Oxford Diecast Car Sets

Classic cars are favoured by every generation. We all appreciate the history of cars and how they have changed over the years. With our Diecast Car Sets, you can have your favourite classic car on either side of your window. Your car could be parked outside and the model replica can be on your inside window. This could be a great way to celebrate owning your pride and joy. Our diecasts are made well, which makes our models both beautiful and durable. We stock some of the most iconic classic car brands in the industry: Jaguar, Mini, Volvo, Triumph and more!
Our Diecast MG Car Sets
If you're a fan of classic MG's, then you'll love these models! Our diecast models are an excellent way to bring back old memories and allow you to re-live your best days. Our diecast vehicles are made to look like one of the best replicas so that they look amazing on your desk or bookshelf. You can choose from a variety of different car models and also colours. We like you to have plenty of options to fit your taste. If you love your cars, this could be a great opportunity to treat yourself.
Our Land Rover Diecast Car Sets
We are very pleased to be showing you our new Diecast Car Sets collection page! Here at Oxford Diecast, we've always been focused on providing you with the best collections of cars. Our best-selling is the Land Rover, which is perfect if you know someone with a Defender or a Discovery. The Land Rover has got everything you could want: it's big, bold, and iconic. This vehicle makes anyone look around, and we have the model versions!
Military Diecast Car Sets
If you are or know someone who is a military enthusiast – check out our military diecast car sets. This set has ten Land Rovers which have been used by the British Army over the years. The reasons that the Army used these Land Rover are for uses include cargo and people transport. Land Rovers have also been used as ambulances, bomb disposal and communications. You will find that this Diecast Set has its own box with the name of each vehicle so that you can go away and research.
Pick Your Favourite Diecast Car Sets
Think about whom you are buying for. What car do they own now? What is their favourite car? Do you know someone who might look to collect Diecast Car Sets? Do they already have diecast cars, can you see their collection and see what they lack? This could be the ideal present that makes their birthday extra special. They could put this gift in a place that they will see every day and think of you. This is why we are a great choice for your family and friends. Everyone has their own favourite car or cars and we've made sure that we list the best diecast model cars to choose from. Whether you're looking for a classic or something much more modern, we've got what you need to grow your collection.
Would Your Grandparents Like Our Diecast Car Sets?
Are your favourite relatives your Grandparents? Don't worry, you're not alone! We understand and that's why our stocklist is full of older cars to remind them of the good old days. You should be able to find something that shows how much they mean to you. If you're looking for something that's just as amazing as your grandad or grandma, we've got some ideas for you. Our Diecast Car Sets are made with high-quality materials, which makes them a great collectable. We have many Diecast Car Sets, feel free to browse below.
Read More
Read Less
Liquid error (snippets/quick-shop line 3): include usage is not allowed in this context