SEARCH FASTER
Filter Products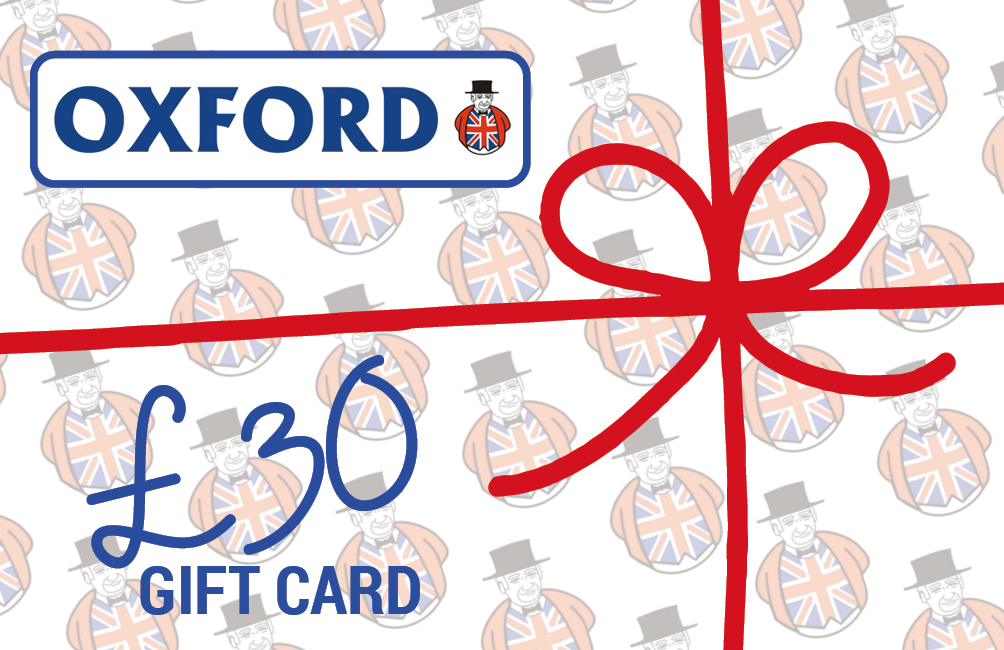 Model Car Birthday Gifts / Presents
Oxford DieCast is your ultimate destination for exquisite model car birthday gifts and presents!
Birthdays are special moments that deserve to be celebrated in style, and what better way to mark the occasion than with a meticulously crafted miniature replica of a classic automobile? At Oxford DieCast, we understand the passion and nostalgia that model car enthusiasts hold for these iconic vehicles, and we're here to bring that passion to life.
Step into our virtual showroom and immerse yourself in a world of timeless automotive elegance. Our extensive collection showcases a wide range of meticulously detailed model cars, each capturing the essence and charm of their real-life counterparts. From sleek sports cars to vintage classics, we have something to delight every car lover, regardless of age or preference.
Whether you're searching for the perfect gift for a seasoned collector or introducing a young enthusiast to the wonders of the automotive world, our diverse selection caters to all tastes and budgets. Each model car is expertly crafted using high-quality materials to ensure authenticity and durability. Our commitment to excellence shines through in every intricate detail, from the flawless paintwork to the precision-engineered interiors.
Finding the ideal model car birthday gift has never been easier. With our user-friendly website, you can effortlessly browse through our extensive catalog, filtering by make, model, era, and more. Each product page provides comprehensive descriptions and multiple high-resolution images, allowing you to examine every angle and appreciate the craftsmanship up close. Plus, our secure and convenient ordering process ensures a seamless shopping experience from start to finish.

Why give a model car as a birthday gift / present?
At Oxford DieCast, we take pride in our ability to transform special occasions into cherished memories. Whether it's a milestone birthday or an intimate gathering, our model cars are guaranteed to evoke a sense of joy, nostalgia, and wonder. With every gift you give, you're offering not just a beautiful piece of craftsmanship, but a tangible connection to the rich history of automotive design.
So, why settle for ordinary when you can give the extraordinary? Explore our collection of model car birthday gifts at Oxford DieCast and make your loved one's special day truly unforgettable. Get ready to ignite their passion for cars and watch their eyes light up as they unwrap the perfect present, meticulously designed and crafted with love.
Indulge in the world of automotive elegance and find the ideal model car birthday gift today. Oxford DieCast is here to help you celebrate in style!
Birthday gift cards for the model car enthusiast!
Looking for the perfect gift for the model car enthusiast in your life? Look no further than Oxford DieCast's exclusive Birthday Gift Cards! Our gift cards are a fantastic way to celebrate their special day while allowing them to indulge their passion for meticulously crafted model cars.
With our Birthday Gift Cards, you can give the gift of choice and let them explore our extensive collection to find the perfect addition to their cherished collection. Whether they're a dedicated collector or just starting their journey into the world of model cars, our wide range of exquisitely detailed replicas is sure to captivate their imagination.
Our gift cards are available in three denominations: £30, £50, and £100, ensuring there's an option to suit any budget. Choose the amount that best suits your gifting needs, and rest assured that the recipient will have the freedom to select their favorite model car or even discover something new from our ever-growing inventory.
Purchasing an Oxford DieCast Birthday Gift Card is quick and hassle-free. Simply select the desired denomination, add it to your cart, and proceed to checkout. Our secure payment system ensures that your transaction is safe and reliable. Once your purchase is complete, you'll receive a beautifully designed electronic gift card delivered straight to your inbox or the recipient's email address, ready to be shared on their special day.
What makes our Birthday Gift Cards truly exceptional is the world of choice they unlock. From classic cars to modern icons, vintage trucks to sleek sports cars, our collection spans various makes, models, and eras, catering to every automotive enthusiast's unique taste. The recipient can explore our user-friendly website at their leisure, browsing through detailed product descriptions and stunning imagery, ensuring they find the perfect model car that resonates with their passion.
Whether they're seeking to expand their collection, commemorate a favorite vehicle, or simply marvel at the artistry of miniature craftsmanship, Oxford DieCast's Birthday Gift Cards provide the gateway to a world of automotive elegance and nostalgia.
Give the gift of automotive excellence and let your loved one embark on an exciting journey through time and style. Purchase an Oxford DieCast Birthday Gift Card today and make their birthday truly unforgettable. Let their imagination roam and watch as they select their dream model car, cherishing not only the gift but also the joy and memories it will create.
Celebrate their birthday in style with Oxford DieCast's Birthday Gift Cards – the perfect choice for any model car enthusiast!
Read More
Read Less
Liquid error (snippets/quick-shop line 3): include usage is not allowed in this context