SEARCH FASTER
Filter Products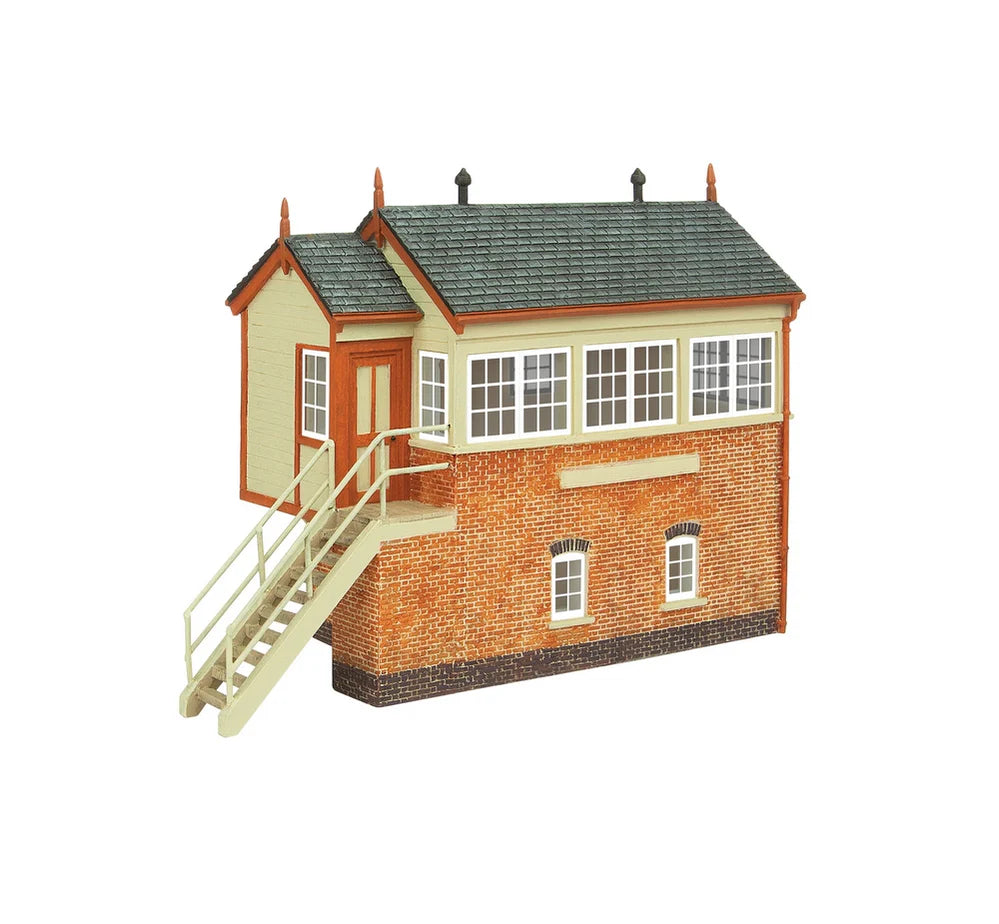 Model railway accessories
Welcome to our extensive range of model railway accessories, where your dream railway landscape truly comes to life. Every detail matters in the intricate world of model railways, and it's the accessories that breathe life and realism into your miniature universe.
More information about Model railway accessories
 From the minutiae of station platforms to the charm of little signal boxes, our collection encapsulates everything you need to elevate your railway layout. Whether you're a seasoned model railway enthusiast or just starting your journey, our carefully curated selection of the best model railway accessories promises to inspire and impress.

Explore our collection, meticulously designed to ensure authenticity and quality and discover why we're a favourite amongst the model railway community. Our accessories enhance the visual appeal of your layout and add depth and realism, helping to tell the unique story of your miniature world.

Experience the thrill of creating an immersive railway environment with our model railway accessories that genuinely complete your landscape, whether idyllic countryside, bustling cityscape, or anything in between. Prepare to let your creativity soar and build the model railway you've always envisioned.
Understanding OO Gauge
In model railways, the OO gauge holds a special place. OO gauge, which stands at a scale of 1:76, is the most widely used standard in the United Kingdom for model railway accessories. If you're wondering what the OO gauge refers to, it's the size of the model compared to the real-life counterpart, with the model being 76 times smaller.
Using OO gauge model railway accessories ensures consistent size and scale across your entire layout, resulting in a more realistic and harmonious appearance. From signal boxes to station platforms, the beauty of OO gauge is in the fine details that bring the charm of real railways to your miniature world. Understanding and using the OO gauge is integral to creating an authentic model railway landscape that tells a captivating story.
Our Collection of Model Railway Accessories
Our collection is a treasure trove of model railway accessories designed to add depth and authenticity to your OO gauge model railway.
Landscaping Stuff for OO Gauge Model Railways
From finely detailed trees and shrubs to realistic tunnels and bridges, our landscaping accessories offer everything you need to create your miniature environment. Create scenic country landscapes, bustling cityscapes, or a mixture of both, and let your model railway tell a story.
Model Train Parts and Accessories
Model railways are about more than just trains. Our range of model train parts and accessories offers everything from authentic miniature signal lights to perfectly-scaled station platforms and intricate signal boxes. These accessories provide the finishing touches that make your model railway genuinely lifelike.
We aim to offer you a complete and diverse range of the best model railway accessories. Whether you're looking to recreate a specific historical period or a fictional landscape, you'll find the perfect accessories in our collection to bring your model railway vision to life.
Quality and Authenticity of Model Railway Accessories


In the realm of model railway accessories, quality and authenticity are paramount. As a leading provider of the best model railway accessories, we understand this better than anyone. Our accessories are created with utmost precision and attention to detail, ensuring that every piece you incorporate into your layout adds a layer of realism that's second to none.
Each of our model railway accessories is meticulously designed and crafted, reflecting a commitment to quality and authenticity. Whether it's a small signal box or an intricately detailed train station, we strive to provide accessories that accurately capture the essence of their real-life counterparts.
Our goal is to offer a seamless modelling experience, letting you create a natural railway landscape that serves as a testament to the fascinating world of real-life railways. With our high-quality model railway accessories, you'll witness your dream railway layout come to life in the finest detail.
Popular in the UK


Model railway construction is a cherished pastime in the UK, with countless enthusiasts engrossed in creating their unique miniature landscapes. The love for model railways is embedded in the UK's rich railway history, making model railway accessories UK an integral part of this engaging hobby.
The demand for model railway accessories in the UK is significant and continues to grow. This can be attributed to the desire of enthusiasts to create realistic and detailed model railways that reflect the unique charm of the UK's railway heritage.
Whether it's OO gauge models of historic British trains or unique British landscaping accessories, a vast array of UK-focused accessories cater to every enthusiast's tastes and interests. As a proud provider of model railway accessories UK, we are committed to offering products that capture the heart and soul of British railways, ensuring that your model layout is as authentic and captivating as possible.
The Benefits of Enhancing Your Model Railway with Accessories


Enhancing your model railway with high-quality accessories opens up a world of creativity, detail, and authenticity. The joy of adding intricate elements to your railway is twofold. There's the excitement of planning and choosing the perfect pieces, and then there's the satisfaction of seeing your layout transform and evolve.
By investing in our model railway accessories, you're not just adding details to your layout but bringing it to life. From small touches like signal boxes and realistic landscapes, every accessory plays a part in creating a story, an atmosphere, and a captivating visual spectacle.
Enhancing your model railway also offers therapeutic benefits, providing a relaxing, immersive escape from everyday life. There's something uniquely calming about crafting your miniaturised world, watching your vision take shape one accessory at a time.
FAQ About Model Railway Accessories 
1. What are model railway accessories? Model railway accessories are the additional elements that add depth, detail, and realism to your railway layout. They include everything from station platforms and signal boxes to trees, bridges, and other landscape features.
2. Why are model railway accessories necessary? Accessories add authenticity and depth to your model railway, making it look lifelike. They contribute to your layout's overall atmosphere and story, enhancing the modelling experience.
3. What are OO gauge model railway accessories? OO gauge model railway accessories are pieces designed to fit the OO gauge scale (1:76), the most popular standard in the UK. These accessories ensure a consistent size and scale across your layout, adding to the overall realism.
4. How do I choose the best model railway accessories? The best model railway accessories complement your layout and add to its authenticity. Consider your railway's theme, period, and location when choosing accessories.
5. Where can I find model railway accessories in the UK? You can explore and purchase a wide range of model railway accessories on our website. We offer a diverse collection of high-quality pieces designed to suit any layout.


Explore our extensive collection of the best model railway accessories
Are you ready to bring your model railway to life? Explore our extensive collection of the best model railway accessories and create a captivating and lifelike layout. We have everything you need, from detailed OO gauge accessories to landscaping pieces to craft your miniature railway world. Please browse our range today and let your creativity take the reins.
Read More
Read Less
Liquid error (snippets/quick-shop line 3): include usage is not allowed in this context