SEARCH FASTER
Filter Products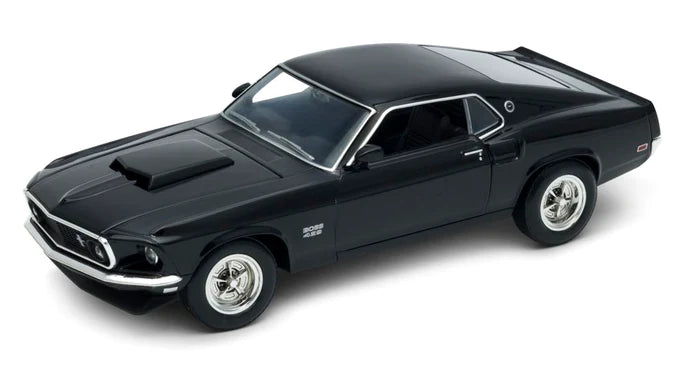 Mustang Model Cars
If you're looking for the perfect gift for that special someone who loves a Mustang, check out our Mustang Model Cars. We have a great range of different Mustang Model Cars, whether you like to browse by era or by theme, we have something for everyone.
History Of The Mustang
The Mustang was introduced in 1964 as a sporty alternative to the big American cars of the time. It was available in two body styles: hardtop or convertible, and came with either a V8 engine or six-cylinder gas engine. In addition to its sporty looks, it also featured many other innovations that made it a hit with consumers. The 1966 model year brought changes to the design of the Mustang with an updated grill and new taillights. The 1967 model year had more changes including rounded taillights, new side scoops on the front fenders and hood, as well as a larger rear window on convertibles. The 1968 model year brought even more changes with new sheet metal being used for all three body styles. The 1969 model year saw minor updates such as new chrome trim around headlights and taillights, as well as new side marker lights on convertibles.
Our Mustang Model Cars
The Mustang is a classic American muscle car. It's got a rumbling engine, a long hood, and a sleek body that'll make you want to take it out for a drive every chance you get. The best way to bring that car to life in your home? With our 1:18 and 1:24 scale replicas of the Mustang! Our Mustang model cars come in different colours like red, black, yellow, and white. This model car makes a great gift for any Mustang fan! Feel free to browse our Mustang Model Cars below.
Read More
Read Less
Liquid error (snippets/quick-shop line 3): include usage is not allowed in this context