SEARCH FASTER
Filter Products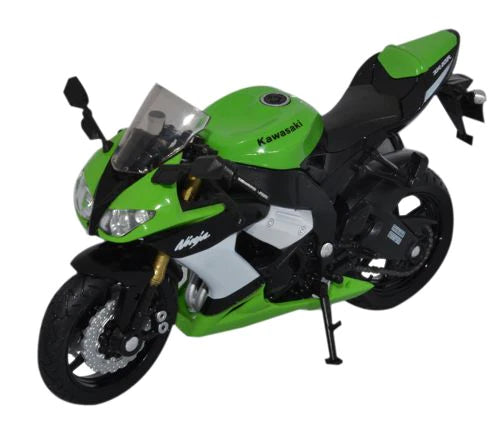 Scale Model Motorbikes
If you're looking for the perfect gift for that special someone who loves bikes, check out our Scale Model Motorbikes. We have a great range of different Scale Model Motorbikes, whether you like to browse by brand or by theme, we have something for everyone.
These scale model bikes are the perfect gift for any motorcycle enthusiast. They are made from high-quality materials and can be customized with your own unique touch. We have models from some of the biggest names in motorcycle history, including BMW, Honda, Kawasaki and Yamaha.
Scale Model Motorbikes Instead Of A Real One
You've always wanted to ride a motorbike, but you just don't have the time or money to get one. You feel like a kid again when you see a group of motorcycles cruising along and you know that you can't afford one at the moment. But we're here to tell you that your dreams are about to come true with our Scale Model Motorbikes.
The world of scale model bikes is one of excitement and adventure, where every day is different, and every journey brings new sights and sounds. It's not enough just to hop on your bike and go for a ride; instead, every ride must be an experience in itself a chance to try out new techniques and explore uncharted territory. That's why with our Scale Model Motorbikes, we've been able to create a product that lets you experience all of this without having to leave your home.
Scale Model Motorbikes For The Office
If you're looking for a way to add some excitement to your living space or office, then these models are just what you need. They will add a touch of class and sophistication while also providing hours of fun. Oxford Diecast produces many of these brands in its scale model bike range. Feel free to browse our Scale Model Motorbikes below.
Read More
Read Less
Liquid error (snippets/quick-shop line 3): include usage is not allowed in this context