SEARCH FASTER
Filter Products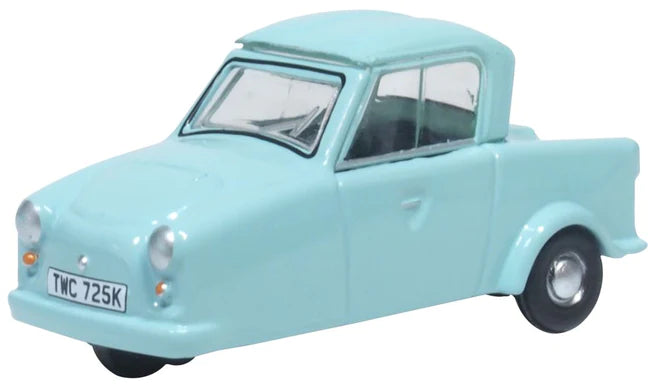 Vintage Model Cars
If you're into classic cars, classic automobiles, or old-school vehicles, you'll love our selection of vintage model cars. We have all kinds of vintage model cars to choose from such as old Volkswagens, Ford cars, old Aston martin cars, and more! At Oxford Diecast we sell scaled model cars in different sizes depending on the model car, you can choose from scale sizes such as 1:18, 1:24, 1:43, 1:76, and 1.87 HO scale. Our vintage model car stock is always changing so make sure you check back regularly to see what's new.
Our Vintage Model Cars Collection
We have put together a collection of popular Vintage Model Cars for people who are looking for gifts but not sure what to buy. If you are looking for retro diecast models for your friends and family, you have come to the right place. See below for a little bit about some of the vintage model cars in our collection.
The AC Invacar Vintage Model Car
Our AC Invacar vintage model car represents the first wheelchair designed specifically for use in driving. It was created by the disabled inventor and engineer Eric Laithwaite, who had lost his leg in a motorcycle accident as a teenager. The AC Invacar was produced by a company called Automobile Components Ltd., which later merged with another company to become Invacare. The AC Invacar had many features that made it unique and more user-friendly than other wheelchairs at the time, including an adjustable backrest and armrests, a built-in radio, and even a fold-up footrest so the driver could rest their feet while driving. The chair also featured an internal combustion engine, which allowed it to be powered by gas, electricity, or batteries (depending on what model you chose). The idea behind the chair was that it would give disabled people independence; they wouldn't have to rely on others for transportation anymore!
Ford Anglia Vintage Model Car
The Ford Anglia is a car created by the Ford Motor Company in 1955. It was developed as a response to the increasingly popular Austin A40 and Morris Minor, which were smaller and more economical cars than the larger vehicles that had been in production previously. In 1953 the Anglia became Britain's top-selling car with sales of over 100,000 cars per year. A year later it overtook the Morris Oxford as Britain's best-selling car ever with sales of over 140,000 cars per year. Relive the old days and purchase our Ford Anglia Vintage Model Car today.
Triumph Herald Vintage Model Car
Our Triumph Herald vintage model car represents the compact, front-wheel drive British car produced by the Triumph Motor Company in Coventry, England between 1959 and 1971. The Triumph Herald was the first product of the Triumph Motor Company, which was formed in 1954 by the merger of the Standard-Triumph company with Austin's motor division. The Herald was marketed as a more upmarket alternative to the small Ford Cortina and Vauxhall Victor, but only 1,829 were sold in 1960 (compared with 17,000 Cortinas). In 1962 the model was revamped with a larger engine and improved trim; this helped sales rise to 8,500 per year from 1962 to 1965. In 1966 new safety regulations meant that all cars had to have seat belts fitted as standard; this caused some customers who had bought Heralds without seat belts not to renew their leases or purchase agreements. To relive the 60s and 70s, consider our Triumph Herald vintage model car today.
Mercury Coupe Hot Rod Vintage Model Car
Our Mercury Coupe Hot Rod Vintage Model Car represents the classic American car. These vehicles were made from 1939 to 1941. They were designed by Henry Ford and Joseph Wood, who wanted to create a car that would appeal to young people. The Coupe Hot Rod had a V8 engine and ran on gas, which made it very popular among drivers. In 1938, Ford began offering different options for buyers including optional chrome bumpers and chrome window trim. You could also have optional radio, leather upholstery, padded dashboards centre-mounted gauges. Additionally, you had a choice of different paint colours, windscreen wipers (electric), rubber mats, luggage racks & shields (steel).
BMW Isetta Vintage Model Car
The BMW Isetta is a tiny two-door car that was manufactured from 1955 to 1962. It was designed by the BMW company, and its name is an acronym for "Isetta," which is Italian for "little sister." The Isetta was originally designed as a microcar, but it was also used as a sports car and then as a delivery vehicle. The Isetta had many features that were considered very advanced at the time of its release. For example, it had a rear-mounted engine and front-wheel drive. These features made it easier to move around in crowded city streets. The car also had three different models: Standard, Deluxe, and Export—this was unusual because most cars only had one option at the time. Complement your vintage model car collection with the BMW Isetta and brighten up your collection!
Read More
Read Less
Liquid error (snippets/quick-shop line 3): include usage is not allowed in this context