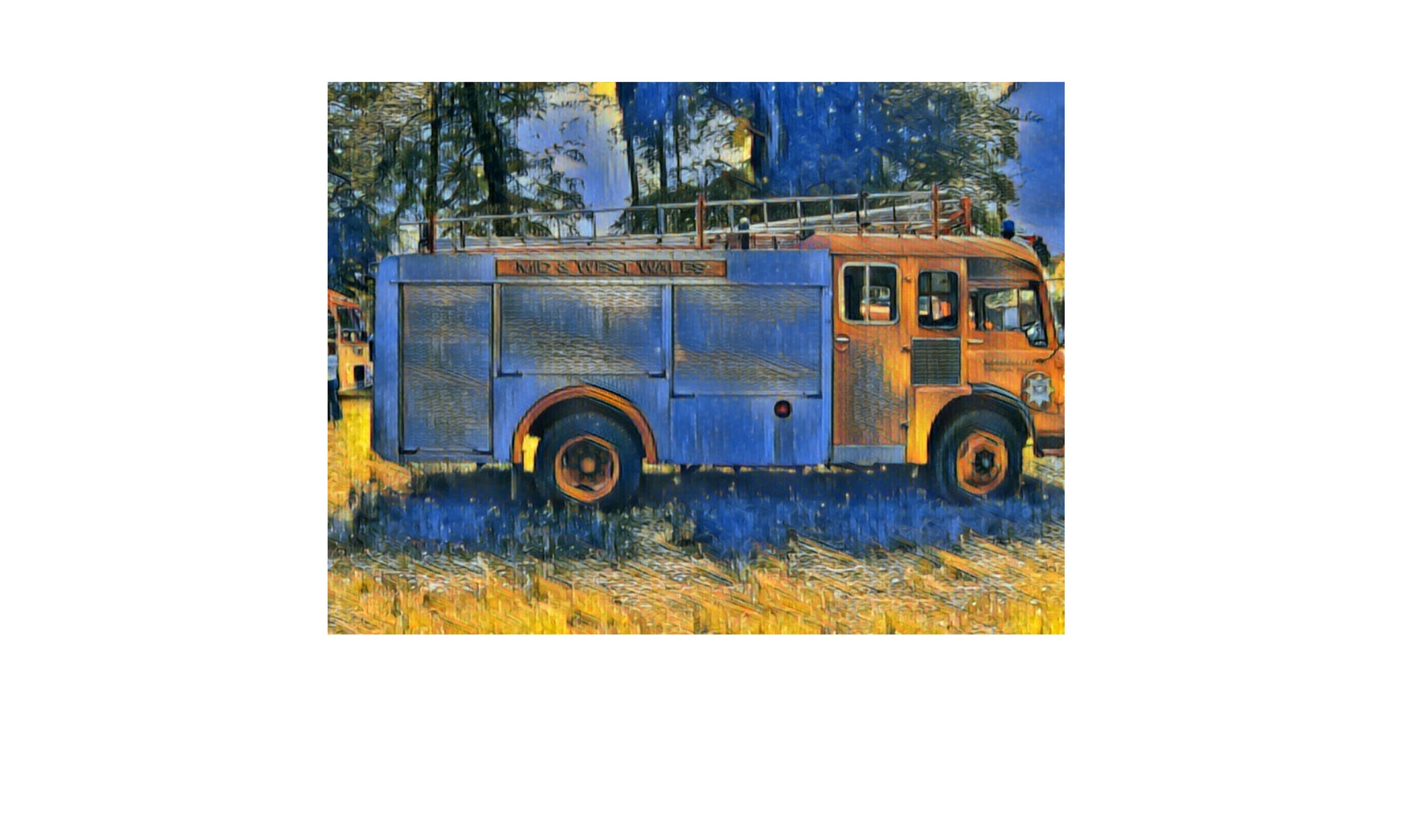 Bedford TK Fire Engine - 15 years ago/Volvo FL today.
Oxfords first fire engine at 1:76 scale was the Bedford TK and I measured it up 16 years ago at a car show that was held in Singleton Park Swansea. It was parked up on the hill, just below Bishop Gore School - which I attended between the ages of 13-16 years old before joining Mettoy. Seeing the release of the Volvo FL this month bought back fond memories , it also made me reflect on how things have changed in what is a relatively short space of time and how I am blessed in two ways:
Size 9.5 feet, so my trainers are a foot long
I am 6 foot tall
What does that have to do with anything I hear you say. Well for years I would measure up vehicles using my feet and height. That is what happened at the car show when I saw the TK and thought, yes that will be our first fire engine. I borrowed a pen, sketched it out and paced around it for about 1 hour - design cost zero (in my head anyway!). It's always important to get some side on/front/rear pictures. I searched back through my old hard drives in the last few weeks. I keep everything- I have so much data that a future project is to centralise everything - that should keep me out of mischief. Anyway I found the pictures and here they are below.
Bedford TK - Singleton Park 2007 measured for use in the design of the Oxford DIecast 1:76 scale model.
In the background Bishop Gore School - in the classroom lower right I was taught Spanish - failed dismally, which was a bit of a shame as I moved to Spain for a year in 1985 and it would have been most useful !!!
We used the pictures and measurements to make a 2:1 sample, from which we were able to create drawings - there was no 3D scanning back then. Capturing the curves and shapes was always a challenge, but eventually we would get there.
Then the parts list.
Then the toolmaking and finally a 1:76 scale Bedford TK! 
What make me smile is that we coded it as 76FIRE001, assuming I presume that it would be our only fire engine. Since then we have made so many different variants and of the course the Volvo FL is our latest offering.
Today my feet and height are not used, as we use a combination of great drawings or/and 3D scannings and go straight to CAD. 3D scanning has come on so much since I first trialled it in around 2011. You fire a laser at the subject over different positions and create a point cloud - as the name suggest lots of dots, then you create the surface. It was Lotus Elan back in late 2011 when the penny dropped that measuring would never be the same again. 
Below is some CAD from the latest Volvo.
Then BINGO, a bit of toolmaking and we have a new release to join our fleet of fire engines.
You can see more about the Volvo FL on this link.
So I wonder what our next engine will be !
Below a selection of appliances in the Oxford 1:76 range. 
| | | | | |
| --- | --- | --- | --- | --- |
| Product | Description | Bodyshape | Scale | Picture |
| 76AM001 | London Fire AEC Mercury TL | AEC Mercury TL | 1:76 | |
| 76ATV006 | Austin ATV London Salvage Corps | Austin ATV | 1:76 | |
| 76BD002 | Essex Fire Brigade Bedford OW Luton | Bedford OX OY OW | 1:76 | |
| 76BHF002 | London WLG Heavy Unit | Bedford Heavy | 1:76 | |
| 76DL4004 | Dennis Light Four New World British Railways | Dennis Light 4 | 1:76 | |
| 76DN001 | London FB Dennis RS Fire Engine | Dennis RS | 1:76 | |
| 76F8001 | London Fire Dennis F8 | Dennis F8 | 1:76 | |
| 76FHP002 | Fordson Heavy Pump Unit London Fire Brigade | Fordson Heavy Pump | 1:76 | |
| 76GG008 | Teesside Green Goddess | Green Goddess | 1:76 | |
| 76LAN188015 | British Rail Land Rover 88" Fire Tender | Land Rover Series 1 | 1:76 | |
| 76LC002 | Leyland Cub FK7 City of Canterbury Fire Brigade | Leyland Cub | 1:76 | |
| 76LRC001 | Land Rover FT6 Carmichael Cheshire County Fire Brigade | Land Rover FT6 | 1:76 | |
| 76REG006 | AEC Regent Hong Kong | AEC Regent III Fire | 1:76 | |
| 76SAL003 | Merseyside F & R service Scania Aerial Rescue Pump | Scania Fire Aerial | 1:76 | |
| 76SFE001 | Cleveland Fire & Rescue Fire | Scania Fire Pump | 1:76 | |
| 76TLM001 | London Fire Brigade Leyland TLM Fire Engine | Leyland TLM Fire | 1:76 | |
| 76TN002 | Thornycroft Nubian Major Glamorgan Fire Service | Thornycroft Nubian | 1:76 | |
Again apologies if you do comment on this post I am unable to reply, but I do read everything - be assured of that.
Until my next blog
Take Care 
TAFF