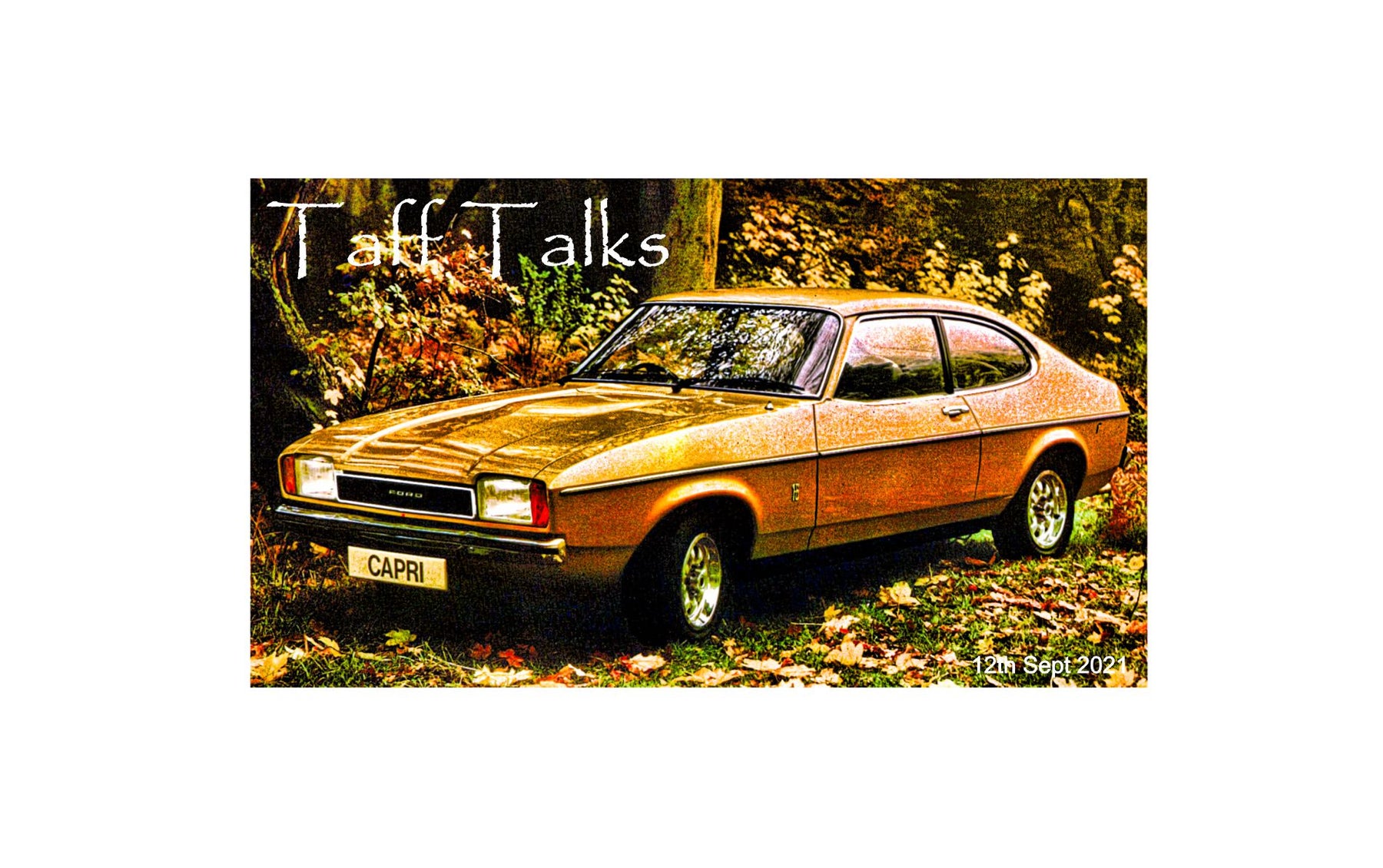 Ford Capri Mk2
I am now assisting Eloise in my spare time (Sunday afternoons!) to update you the Oxford community about anything I think maybe of interest. This will include:
Development Updates
Significant Impending Releases
CAD
First off shots
Recollections
Reviews of Releases
Anything Else
So we start with Ford and a catalogue from the 1970's, I will explain the reasons why a little later, but first the background.
Ford Catalogue 1977.
My brother started delivering newspapers when I was 9 years old, so he could earn some extra cash, I would tag along with him to help. On a Sunday, the newspapers were triple the size with the inclusion of business sections, weekly TV listings, magazines etc. You couldn't carry all the newspapers in one bag it was impossible and the route you took meant you were walking for over a mile. Rather than returning to the newsagents halfway through the round to collect the second bag, I would walk with him lugging it over my shoulder, it was so heavy I would often be left with scars; my brother would give me 6d for my help!
At 11 I was old enough to be given my own round, meaning I would get properly paid as well! There were fewer cars on the road back then, but there were Fords everywhere, the only Japanese cars I remember were Datsuns. The paper round was quite monotonous and spread over a wide area. Frustratingly I had about 30 papers on Penlan Crescent, the first 28 house were reasonably close together, but the last two were over quarter of a mile apart. It was during this walk, that I started looking at cars and noticing the differences. Looking at their fronts on the first leg – the lights, the grilles, the wing mirrors and anything else that caught my eye. On the return I would concentrate on the rears, noting the variants and the specifications on each of the cars that I had seen, soon I was looking at vehicles as I walked to school. As the years passed by it was no longer acceptable for me to identify a car as a Cortina for example, I needed to look at a car and as quickly possibly identify it – 'that's a Ford Cortina Mk3 GXL four-door, it an L reg plate so it's 1972'. The colour of the car was also important, to say blue was not good enough for me, I needed to know the different names, so Diamond Blue or Anchor Blue etc.
Ford Capri MK2 GL Interior
To better understand the differences, I needed some help and the solution was simple, all I had to do was visit garages around Swansea and pick up some car brochures. In some showrooms it was quite easy and they would often give me out of date issues, others were more challenging and required a little more cunning! Interestingly many of the salesmen were keen to get rid of the out-of-date issues; which suited me more. Everywhere I went I collected car brochures, on my annual summer holidays to Torquay I would visit the showrooms, whilst camping with the scouts I would walk for miles I was obsessed in getting as many as I could.
Then I started to sell some of the many car brochures I had collected, particularly the more prestigious brands. I had built up friendships with many of the salesmen in the showrooms, often being given duplicates, or samples of the old leather colour patches. Sometimes within weeks of receiving them I would sell the copies I had through free sales postings in the motor magazines – many I would send overseas and my biggest sale was £19, a lot of money to me back then. I still have hundreds of them left and I store them in my garage.
Ford Capri S MK2 Interior - very subtle !
The other day I was flicking through a few of these old brochures, recollecting that Ford would update their catalogue each month, sometimes it was disappointing as the cover was different, but the contents were basically the same. As I picked up one of these catalogues I had a flashback, the brochure was issued by Ford in September 1977. This was the same month, as a 16 year old, that I had started working on the factory floor at Mettoys in Swansea, the manufacturers of amongst other things Corgi Toys. I remember visiting CEM Days the Ford dealer a few weeks later, telling the salesman that I was employed now. He was joking with me and handed over my monthly catalogue 'now you are working you'll be able to buy your own car. Which one do you want, make sure it's expensive as I'll earn more commission' he said. I flicked through the catalogue.
Ford Capri Ghia MK2 - centre console with quartz clock!
On the cover you can see line drawings of the cars that are the classic Fords to me, I don't necessarily mean the MK, as each has their own history. Indeed, had there been a MK 1 Lotus Cortina or a MK 1 Capri in that catalogue one of those would definitely have been my choice.
The Capris started on page 39, 'In a class of its own' it said', I would read many magazines and recalled an article that read 'the Mustang had inspired the Ford Capri'. There certainly was something exciting about the Capri – it had style and the cars were selling everywhere, being manufactured at Halewood and Cologne.
I flicked through the catalogue looking at the model choices:
Capri 1300 and Capri L
Ford Capri 1300
Reading the words economy definitely didn't appeal to me, I often wondered in later life why these options were available, on the British Mustang! The intro to the Ford Capri range says:
'It combines sports car style. Flair and excitement with estate car practicality. The Capri 1300 and Capri 1300 now come equipped with a 1300 Economy engine as standard.'
Imagine a Ford Mustang being described as having estate car practicality with a 1300 economy engine and fabric trim (yeuch).
Ford Capri L
The Capri L at least had the sports road wheel and carpeted load compartment. If you wanted either of these beauties and buying new, you had to remember that the radio was an optional extra. Imagine forgetting to tick that box, I know why the Halfords shops were so popular with their offerings back then.
Capri GL
Ford Capri GL
Now we are getting a little bit extra in the Capri as we at least have the option of a 2000 OHC engine (twin carburettor and automatic choke) and a push button radio comes as standard. One of the features shown was a bodyside moulding – GL badging. Probably to make sure everyone knew that you hadn't purchased the 1300/L versions – making sure the neighbours were absolutely clear about that….
Capri S
Ford Capri S
We have the 3000 V6 engine with an automatic choke, updated brakes, shock absorbers, tachometer, oil pressure gauge, head restraints, alloy road wheels, power steering and yes special bodystyle coachlines. Surely all the things a 16 year would need (the fact that I was not old enough to drive was not going to deter me!).
Capri Ghia
Ford Capri Ghia
Can it get any better! This came with a sliding roof which had a tilt feature as standard. Also available was that V6 engine and the top speed is shown as 121 mph in 6.8 seconds – that would be really useful on my drive to the Mettoy factory each morning. I was used to waking up at 5:30am and catching the bus, with this V6 engine I could get up 6:30am and brush my teeth, get dressed in the car at the traffic lights and be in the diecasting area before 7:00 am.
It was going to be a choice between these last two. I turned to the salesman and said:
'Capri S page 44, V6 engine Arizona Gold please, make it a 1978 plate'
'not the Ghia' he said with a smile, 'I thought you would have chosen that'.
'I don't like vinyl roofs, it's as simple as that' I chipped in.
He then went on to tell me that the MK3 was launching the following year and I 'd be better off waiting until then.
I never got my Ford Capri they were far too expensive as my wages were just £100 per month. Instead my first car was a Mini 1275 GT, JCY 646N a 1974 plate, colour Renard and yes I had the Dunlop Denovo tyres!
Now we get to the interesting bit as I don't have a car at this time, but I do want to buy one (second-hand) and I am not sure what to get. I am looking for your thoughts and guidance, any brand as I open minded – something to suit someone who was born in the sixties.
So it's over to you – send me your ideas on comment section below.
I guess I shouldn't finish without picturing the Oxford Ford Capri MK2's, with links for more info, along with some Design Cells and CAD.
76CPR001 Ford Capri MK2 - Lime Green
76CPR002 Ford Capri MK2 - Sahara Beige
76CPR003 Ford Capri MK2 - White
.
 So that's it until another time.